Return to News
M.U.D. Releases Annual Water Quality Report; Continues to Provide Safe, High-quality Water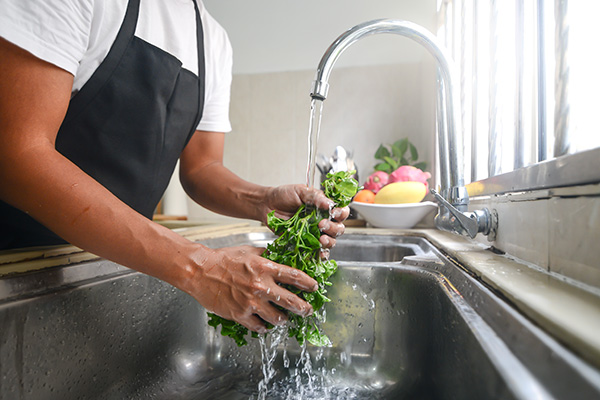 May 3, 2023; Omaha, Neb.— Metropolitan Utilities District released its annual consumer confidence report on water quality, confirming that the metro Omaha area's water continues to meet or exceed all state and federal standards for drinking water.
"We appreciate this opportunity to reassure our customer-owners that they have access to high-quality tap water," said M.U.D. Vice President of Water Operations Mike Koenig. "Our employees remain committed to providing life-essential services to the community, including safe and reliable water to meet the needs of our customers."
To view the new Water Quality Report, visit bit.ly/CCRMUD or search mudomaha.com. Hard copies of the report are available upon request by emailing [email protected] or calling 402.554.6666.
M.U.D.'s water is regulated by the Nebraska Department of Environment and Energy and the U.S. Environmental Protection Agency (EPA). M.U.D. uses multiple barriers of protection from pathogens including disinfection and filtration that target viruses and other contaminants. M.U.D.'s dedicated team of water quality experts continually monitor and test the water system. Water samples are checked routinely more than 1,000 times a day to ensure a safe supply.
Customers who have additional questions about their drinking water may call the EPA Safe Drinking Water Hotline at 800.426.4791 or visit this link.
###
About Metropolitan Utilities District: The mission of the Metropolitan Utilities District, headquartered in Omaha, Nebraska, is to provide safe, reliable and cost-effective natural gas and water services to our community. Overall, the District serves more than 600,000 people in the metro area. The District is the fifth largest public natural gas utility in the United States, serving customer-owners in Omaha, Bennington, Fort Calhoun, Springfield, Yutan and Bellevue. The District also provides safe, high quality drinking water to customer-owners in Omaha, Bellevue, Bennington, Carter Lake, La Vista, Ralston, Waterloo and the Papio-Missouri Natural Resources District (which supplies water to Fort Calhoun). For more information, visit mudomaha.com.